Imagine you want to get married. You've always dreamed of having an intimate ceremony, a timeless keepsake that would endure the test of togetherness and time.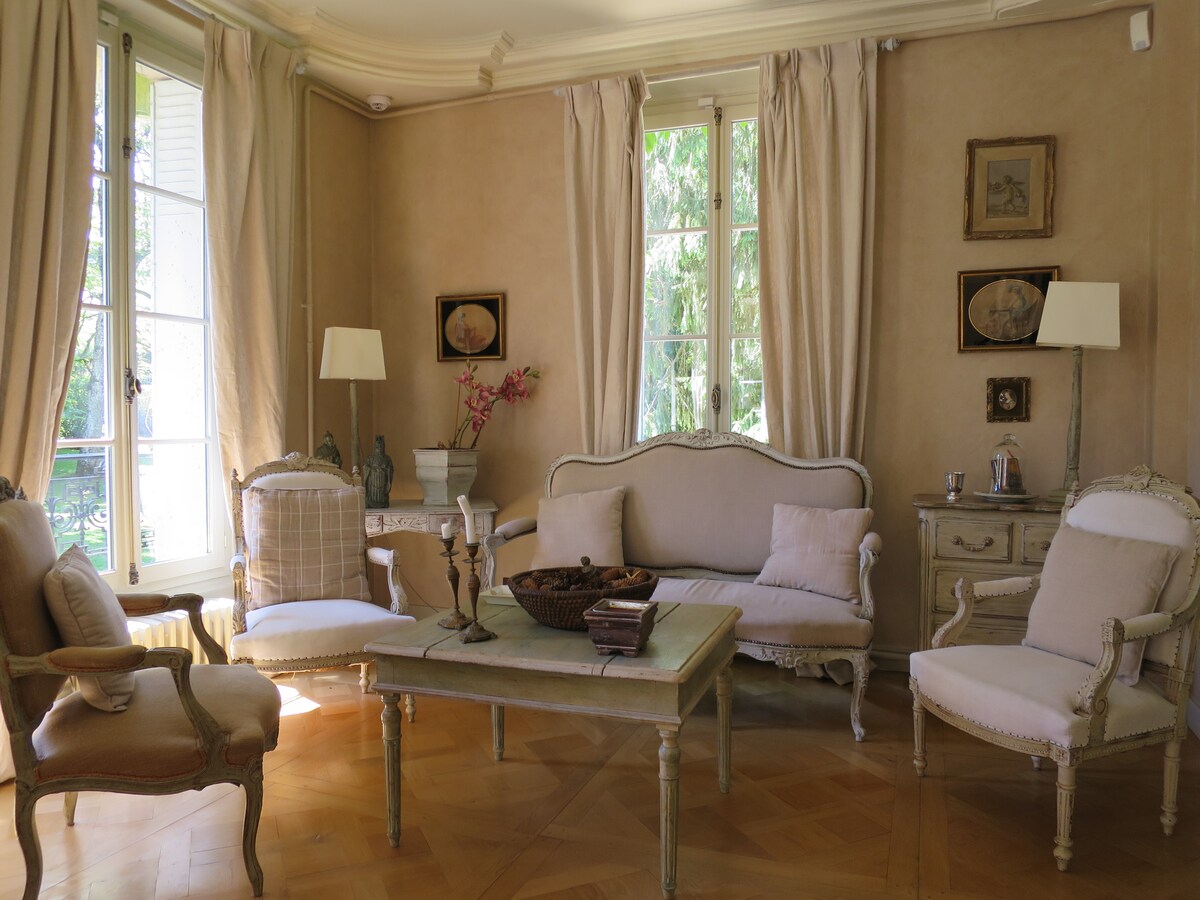 Something that family and friends would remember forever. You've found each other. The time is now yet things are tough financially. No one really has a lot of money. And then you find the Villa In Versaille. This 1825 Historical Home was restored, decorated and fully furnished in 2007 by World-renown interior designer David Hare. With a total of 10 bedrooms, of which 4 are private suites each with with a large room, a medium room and a private bathroom to accommodate a total of 16 people.
And no charge for extra guests. There are 2 country restaurants with traditional french cuisine (Auberges) within a 2-mn walking distance and a number of Michelin starred restaurants within a 5 minute drive. Let's say the Bride and Groom along with nine other couples pay for their plane fare, what is the accommodation cost for a one week stay for each The math is simple. Weekly Price: $5995 /week Cleaning Fee: $250 Total Cost: $6245 Divided by 20: $312.25 Divided by 7: $44.60 It's hard to believe. Whether renting or buying, long stay or short, this is what is so exciting about property in France. Certainly you have to look. It has to be the right fit. But when it comes all together it can really be something special.